We're deeply indebted to our sponsors, who have contributed substantially to our ability to bring you high quality speakers, and keep prices as low as possible.
Gold Sponsors

Does 'efficiently negotiating progressive alignments by dynamically enabling hyper-scale communities' make you break out in hives?
Us too!
We're a collective of specialists, learners, educators, engineers, geeks and creatives helping schools discover and use technology in meaningful ways. Our work impacts thousands of kids and builds better educational experiences in classrooms across the country.
Learning is our gig, and we dive head first into any opportunity to find out about new things, whether it's mainlining coffee at 3am to watch the latest keynote, spending the weekend elbows-deep in a box of robots, or building and breaking the latest tools to see what makes them tick.
We live and breathe the Apple ecosystem because we wouldn't have it any other way. Those interesting 'in between' spaces where Apple and other technologies coexist is our happy place, and we can help to make it your happy place too.
We're super proud to support /dev/world because when our community grows, awesome things happen.
We hope you enjoy the conference – please say hi and tell us about the great stuff you're doing!
http://www.eduadv.com.au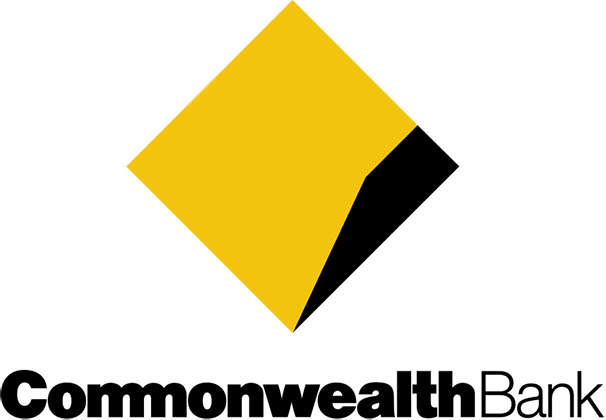 Our DigiTech team is a community of committed professionals who are driven by excellence and are highly passionate about what we do. As a team we're responsible for the development and application architecture of all our digital touchpoints including the CommBank App, NetBank and CommBank Website. Our talented engineers, developers, designers and product owners  care deeply for the customer experience and sweat the details! We drive the digital experience for more than 13.1 million users. We receive over 24 million app log-ins every week and create seamless experiences to positively impact our customers' lives with our products, apps and content every day.
Our mobile team is one of the biggest and best in Australia. We have deep expertise in native mobile, and enjoy the challenge  and satisfaction of writing elegant and efficient code. Our people have a good degree of creative freedom – 'If you have a big idea, there is the appetite and motivation to make it happen.'
We've always been pioneers. We see no boundaries and create world-leading digital experiences. Our development shop runs with an agile philosophy. We live and breathe Agile, constantly setting the pace and continually refining and re-defining our customer interactions. If you're looking for a fast-paced environment with regular release cycles, as well as having a life outside of work, then that's just what you'll get.
We spend our days creating, prototyping, iterating and experimenting and are proud to have been named 'Australia's Most Innovative' financial institution and one of the three most innovative companies in the country in the Australian Financial Review's 50 Most Innovative Companies list for 2016.
On top of all this we have an award winning Graduate Program, being voted #1 in Banking & Financial Services and #3 overall in The Australia's Top 100 Graduate Employers for 2016 and Universum survey 2017.
Stainless Steel Sponsor

Outware Mobile is Australia's leading app design and development company. Our vision it to make a difference through creating mobile experiences that are intuitive, effective, and engaging. We work with some of Australia's leading businesses, including NAB, ANZ, Coles, Officeworks, Transurban, and the Victorian and NSW Governments, to deliver apps that are used by millions of Australians every day. Outware has 200 employees across Victoria and New South Wales, and is the only company to be named Best Studio at the World App Design Awards four years in a row.
Outware is proud to be part of Melbourne IT Enterprise Services, a leading provider of digital solutions for enterprise and government. Melbourne IT is a publicly listed company with over 400 employees.
Aluminium Sponsor

Supporters