If you've been to /dev/world before, you'll probably know Tim Oliver, who's been a strong contributor to our community for many years. In Tim's own words, he's "been a fanboy of iOS since the iPhone 3G and a fanboy of /dev/world since 2010".
Tim has considerable experience working as an iOS developer at a number of large technology companies, and is currently working as an iOS engineer at Instagram. Long-lived apps at such large companies often present different challenges than what indie developers might expect. With thousands of engineers contributing code over the years, how does a newcomer to the company even begin to understand any of this?
In his keynote session, Tim will present a top down look at how they develop new features for the Instagram app for iOS, including the sort of architectures and patterns that are used in the code, and how the codebase is maintained to keep build times down.
---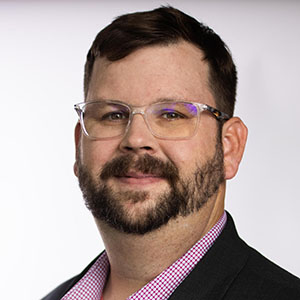 Those in the MacAdmins community know Tom Bridge well – he's a producer (and host) of the Mac Admins Podcast, and more recently has helped to establish the Mac Admins Foundation which he also co-chairs. Attendees of X World may also remember Tom's visit in 2019, where he presented a workshop (along with Chris Dawe) on the Fundamentals of Wi-Fi.
Tom is a regular speaker at the Penn State Mac Admins Conference, Mac Admin & Developer UK Conference, MacTech Conference, and has also given talks at MacDevOps YVR and MacDeploy conferences.
In his keynote, Tom will tackle the challenges we face working in a world where Apple is creating a new operating system every year, with new APIs, new versions of Swift and Xcode, and is pushing admins and developers to adopt them immediately. How do we stay sane when everything's moving so fast all at once? Tom will provide you with frameworks to help deal with an ever-changing world, building cycles of resiliency in your code and in your adoption cycles.